When I taught kindergarten, I had this student who challenged me. She didn't challenge me intellectually...she challenged me mentally.

I would sigh every morning she walked into the classroom. (And she was NEVER absent.) I would sigh because I knew at some point during the day, she was going to challenge me.

She would challenge me by physically abusing another child.

She would challenge me by screaming at the top of her lungs if she didn't like something.

She would challenge me by kicking, biting, hitting me or other adults within her reach.

She would challenge me.

She exhausted me.

Because of her, I have a strong stand against a certain name. No, I will not tell you what it is. But let me say, when we were discussing girls' names for our future children, Matthew brought this name up as his favorite girl name.

It was vetoed immediately

I wondered at the time why God has punished me so severely by placing this girl in my classroom.

Now I know.

This folks is my 2009 challenge:
You might have heard me talk about her before...my sweet, eldest daughter, Nora Elizabeth Henderson.

Don't let her cute face and big brown eyes fool you. She is a challenge. (Understatement of the year)

This is the book that I am reading each night: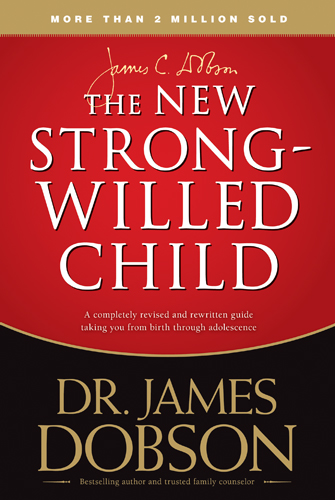 And let me tell you, it's a little discouraging.

This is a passage I read last night:

Parents of strong-willed children can expect a battle during the teen years,
even if they have raised them properly. Fully 74 percent of strong-willed
children rebel significantly during adolescence. The weaker the authority
of the parents when the kids are young, the greater the conflict is in later
years.

Ugh.
Let me tell you of today:
Our morning started off just fine. No major breakdowns, not major fits. We made it Ladies Bible Class and neither one of us had lost it so far. I'm mentally patting myself on the back for having a successful morning.
After class, I go pick Nora up at childcare (where they tell me each week that she is an absolute joy. Are you lying, Lane?). We get in the car to go eat lunch with our friends.
And the day starts falling apart.
On the way to the restaurant, Nora requests a certain song that is on the CD we are listening too. Before I can even move my hand to advance the CD to said song, she has started crying, demanding the song.
Well, she must be new here, because once the tears and demands start up, I ignore her and do not give her what she wants.
I'm mean (not the last time you will think that either).
She cries the ENTIRE way to the
restaurant
. I know, in my heart, I should turn around, skip lunch with friends and go home. But, that would be MY punishment, not hers.
We enter the eating establishment and things start off fine. I am able to have about 5 minutes of adult conversation before the meal is ruined.
Background info: I sent both Nora and Elyn a lunch with them to childcare while I was at Ladies' Bible Class. Neither one should be hungry. There is no point in me even ordering anything for them. But, I do.
I ask Nora if she would like chips and cheese to eat. Yes, that is what she would like.
The chips and cheese are delivered to the table and she says she wants MAC AND CHEESE. And starts crying.
When Nora cries in public, it is not a soft, gentle, quiet cry. No ma'am. It is a loud, harsh, screaming cry. The kind that jumps on your nerves and refused to get off.
Once the screaming cry starts I yank her out of her chair and drag her to the bathroom. Yep, you know where this is going…
And I spank her. Hard. I tell her that she said she wanted chips and cheese and that is what I ordered for her. I WILL NOT order her mac and cheese because I have already paid for the chips and cheese. If she
doesn
't want the chips and cheese, then sit there and let everyone else enjoy their lunch.
I don't know if she has a tremendous wax build-up in her ears or she can't hear me because she is screaming so loud, but NOTHING I say to her or do to her encourages her to stop crying.
I am about to lose my freaking mind.
Still crying, I take her by the arm and lead (drag) her back to our table. I pull up a chair next to me so that I can finish my sandwich. She sits beside me, crying the entire time.
I will tell you, she has stamina.
About 6 minutes later, I have finished my sandwich, have mild heartburn, get Elyn out of her highchair, bid my friends goodbye and tell Nora to follow me to the car.
Once in the car, I tell her we are not listening to music because she choose not to obey me and I am very upset with the way she is behaving.
I tell her to quit crying or I will spank her again. I'm sure by this point you are not too surprised to know that she received another spanking.
She cried for about 15 more minutes before falling asleep.
Thank you God!
She naps and I have some quiet time. Much needed quiet time!
When she wakes up, she is sweet, cuddly, warm.
About 45 minutes later, as I am preparing dinner, she asks for some Cheetos. I tell her no, you have already had a snack and mommy is getting dinner ready.
Cue fit #2.
I send her to her room and she starts to scream in short little bursts. Ugh. Another spanking and explanation that she can be upset if something goes her way but CANNOT act like she is.
I am tired people. Tired.
This a daily occurrence. At the end of the day, I usually think, "You know, she is like the girl in kindergarten who I taught. She wears me out. She makes me think I am doing a bad job. I have NO IDEA what to do with her. If she was in my classroom, I would wish she was in another one (guilt!)."
I know I am not the only mother who goes through this. I am telling you this story, not so you'll feel sorry for me. I'm not telling you to warn you to stay away from my kid. I'm not telling you so you can judge my parenting skills (because I just make it up as I go most days).
I tell you to receive encouragement and to get ideas on how to handle these situations.
I love that girl. She can be so sweet and so loving and so polite and so good. I know she is 3 and expressing herself and trying to find her boundaries. How do I help her do that without getting walked all over and giving into her every whim? How do I help her do that without breaking her spirit?
This parenting thing is way harder than I ever imagined! She better put me in a top dollar nursing home one day. I'm not kidding!