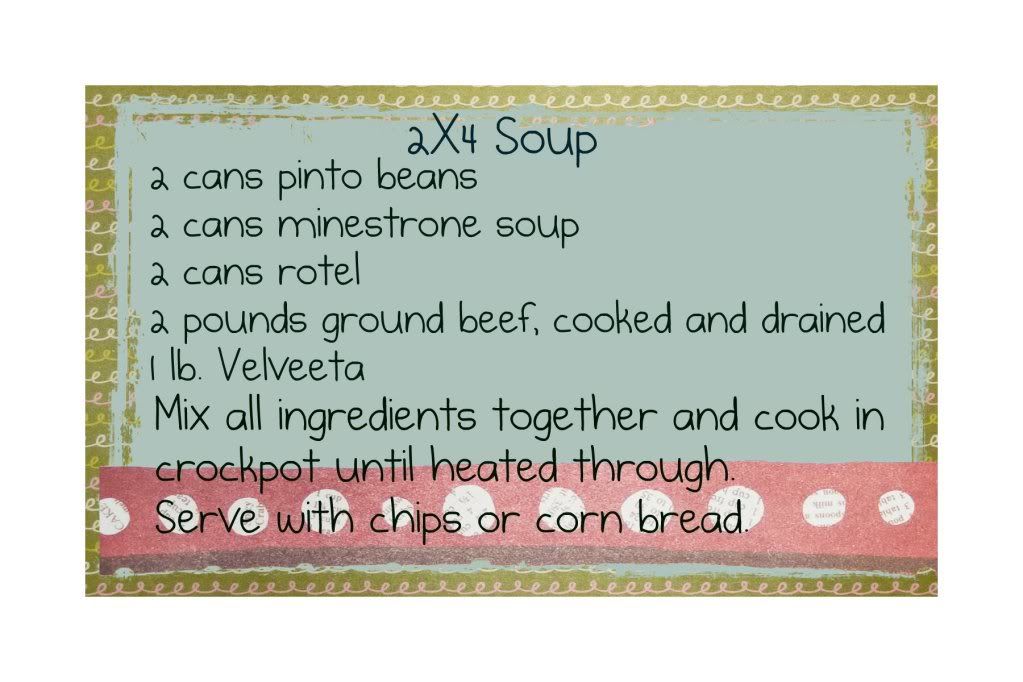 This is a great, quick soup to put in your winter menu rotation. It is inexpensive, makes a ton and EASY! (I usually only put in one can of rotel because I cannot handle heat in my food. I know, I'm a wimp.)

And yes, it really should be called 2X4+1...I didn't name it.

Hope you and your family enjoy!